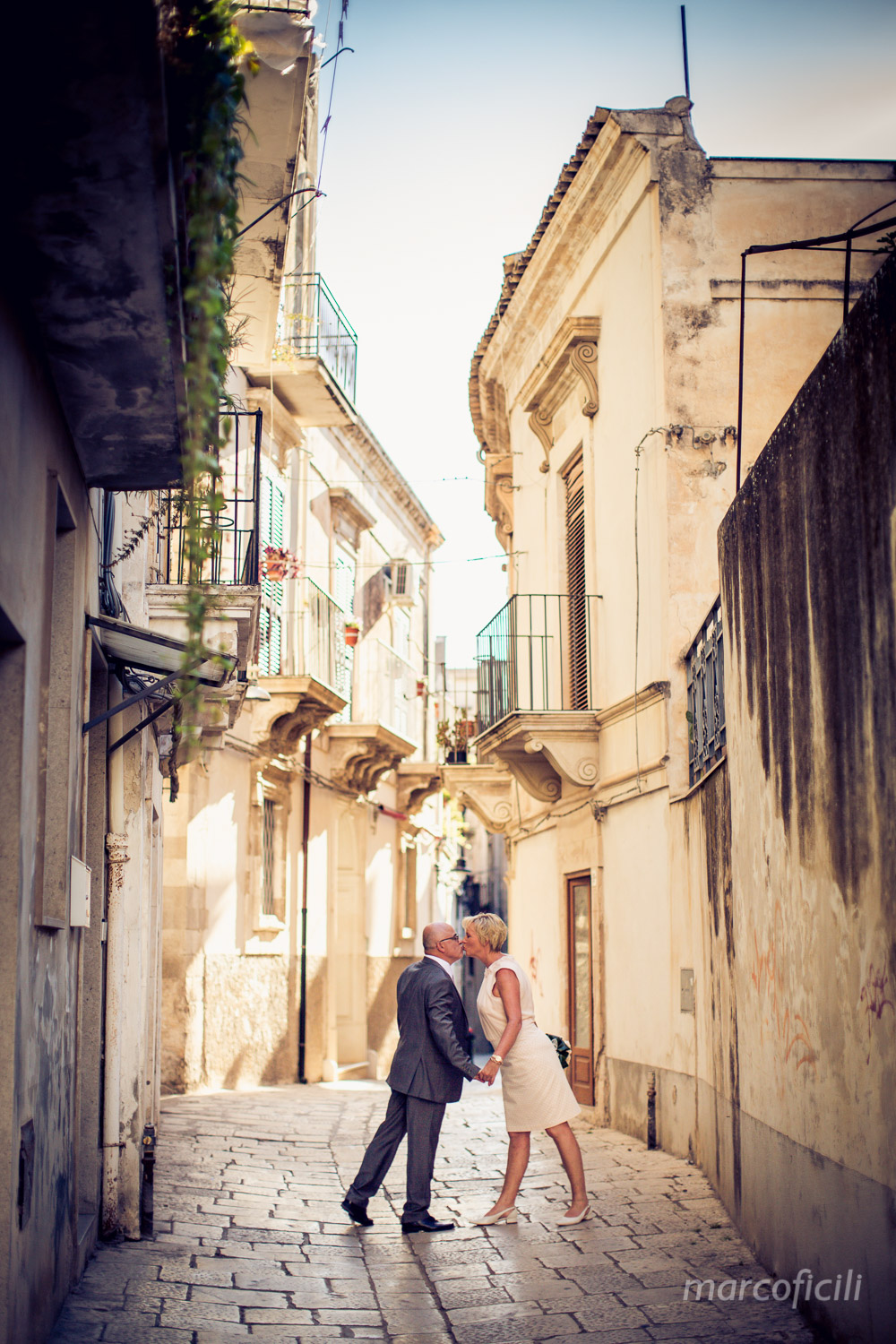 Scicli, City Hall, Baliku (Restaurant)
Sabine and Engel, a German couple, were looking for a wonderful and romantic place, the place of their dreams, to celebrate the marriage.
Loving Sicily, wished to get married in a small town ', where to get the history, culture, art and good food of the Sicilian island. They were not looking a big city but an intimate and extraordinary place, which surprised them.
I thought that the province of Ragusa was the suitable area, and Scicli was the perfect town to arrange this marriage.
Scicli, Modica and Ragusa are the Baroque pearls of the south east of Sicily, recognized in the world heritage list, are also the locations of the hit television series "Commissario Montalbano", famous fiction in the world. Scicli, Modica and Ragusa are the favorite destination of many foreign couples who choose the province of Ragusa, to get married.
Sabine and Engel have chosen Scicli, because it was the perfect location for their wedding, in this unique and romantic place each stone tells a story, every corner is precious, every taste and scent stuns the senses.
Scicli is the perfect place to get married.
With a color palette of white, orange,yellow,green and shades of rose-the town made the most beautiful
and breath taking backdrop for Sabrine and Engel's day!! A dreamy day!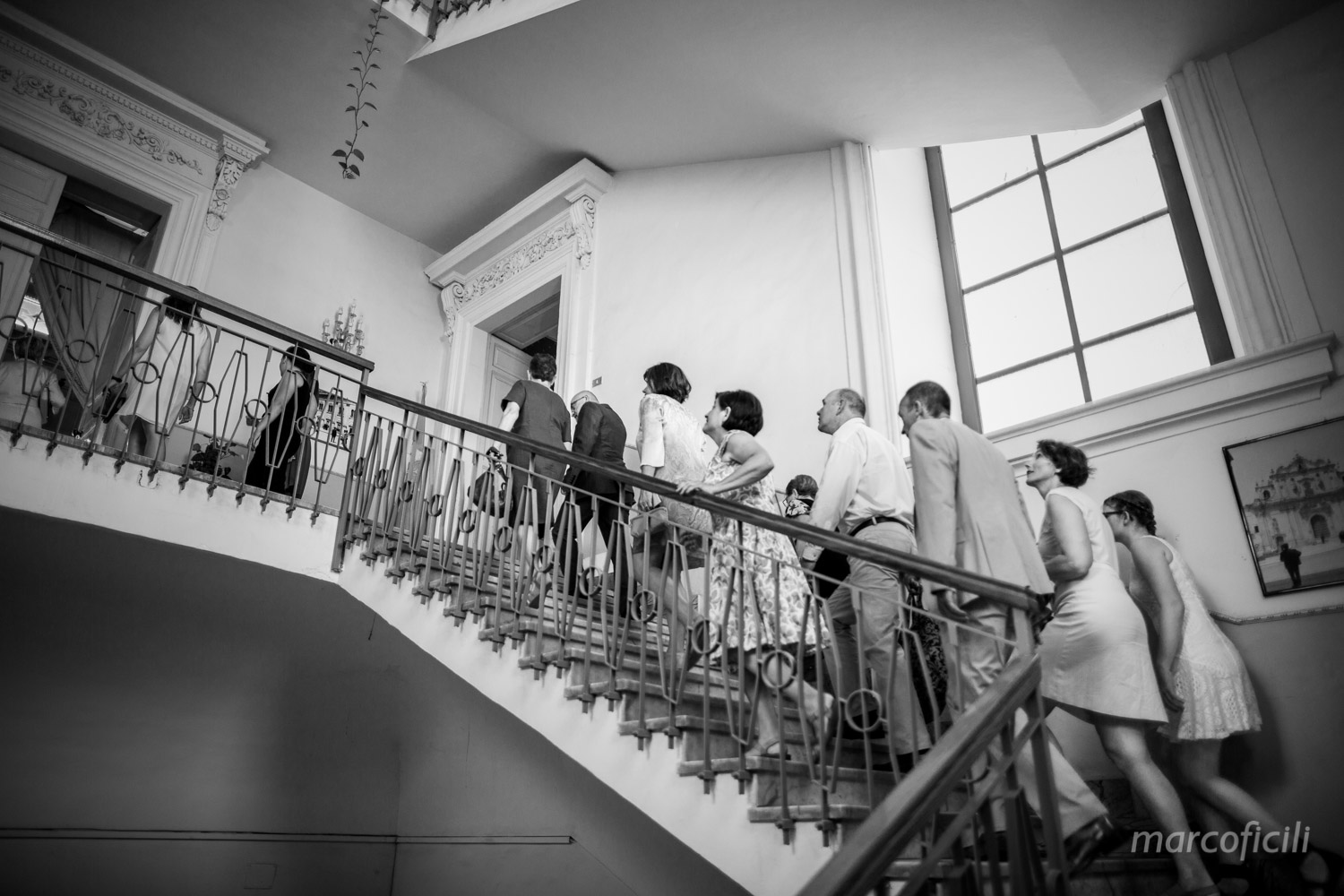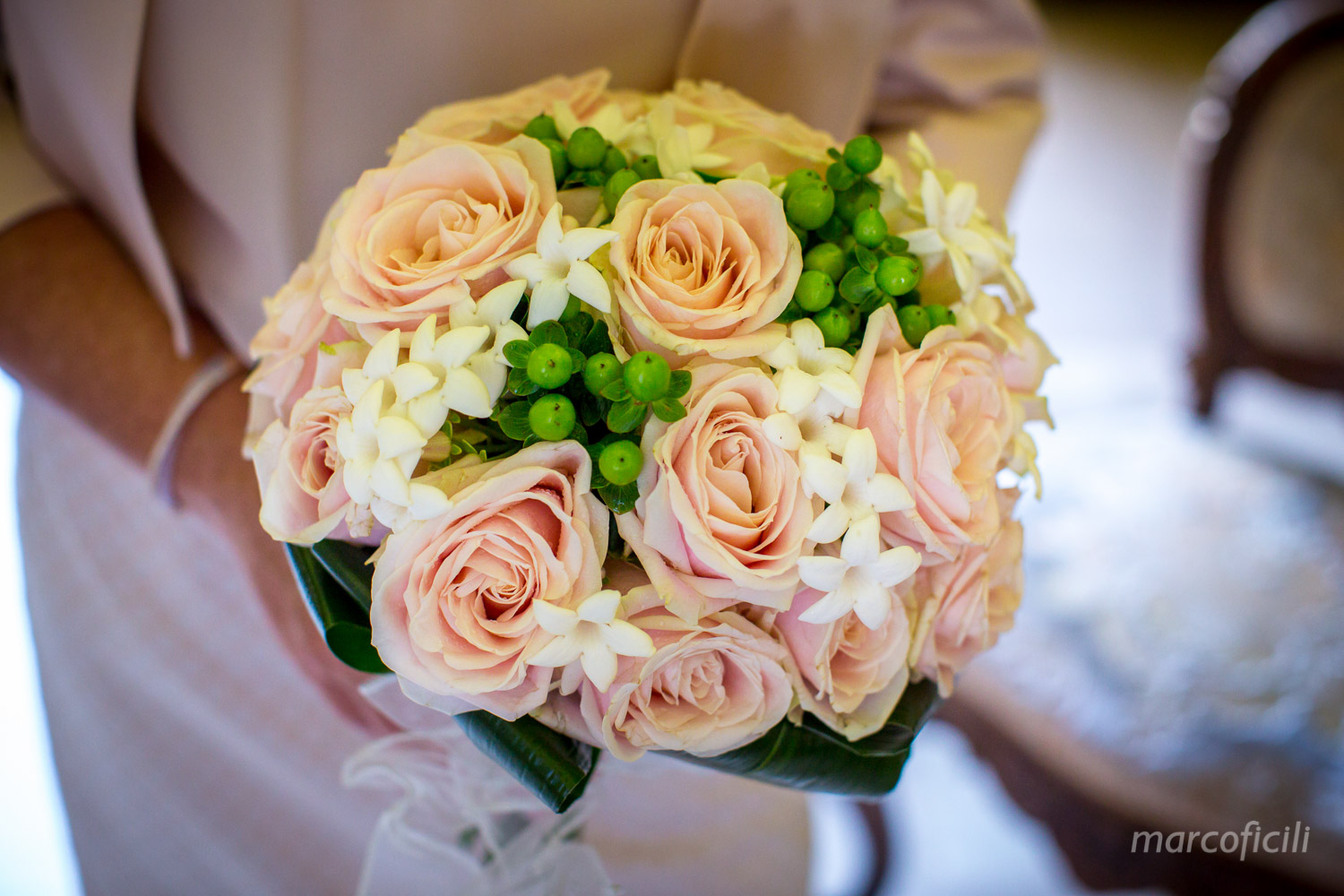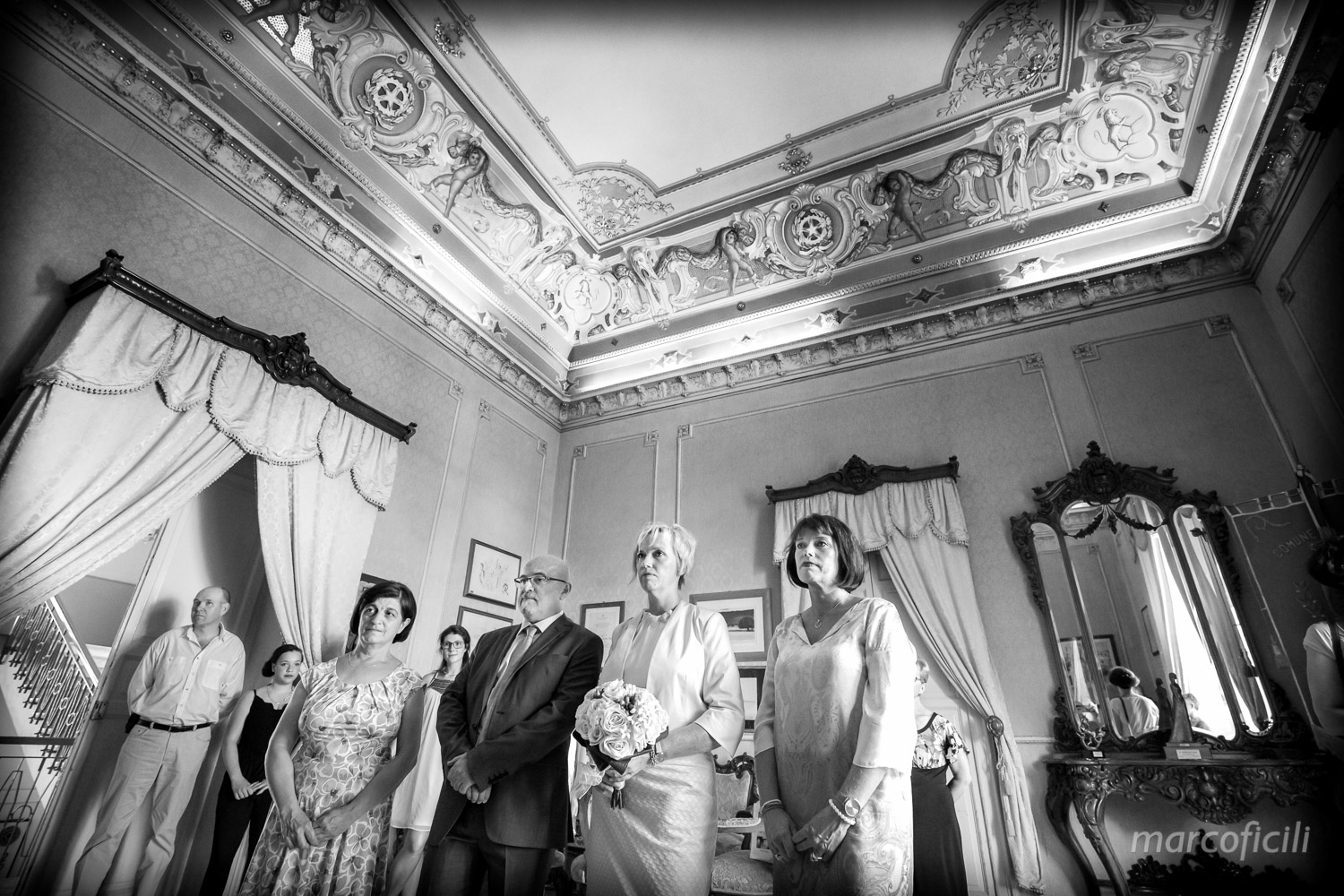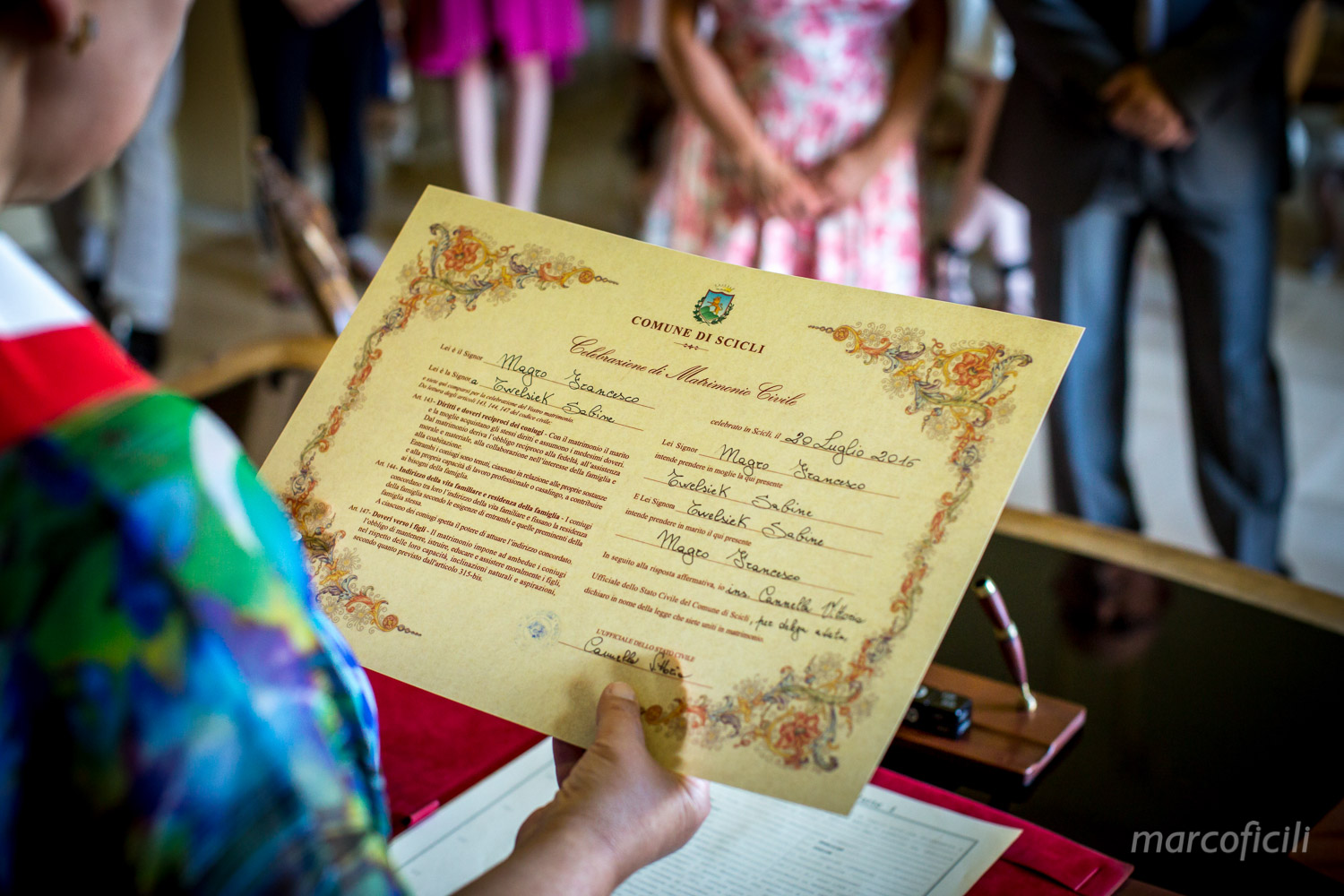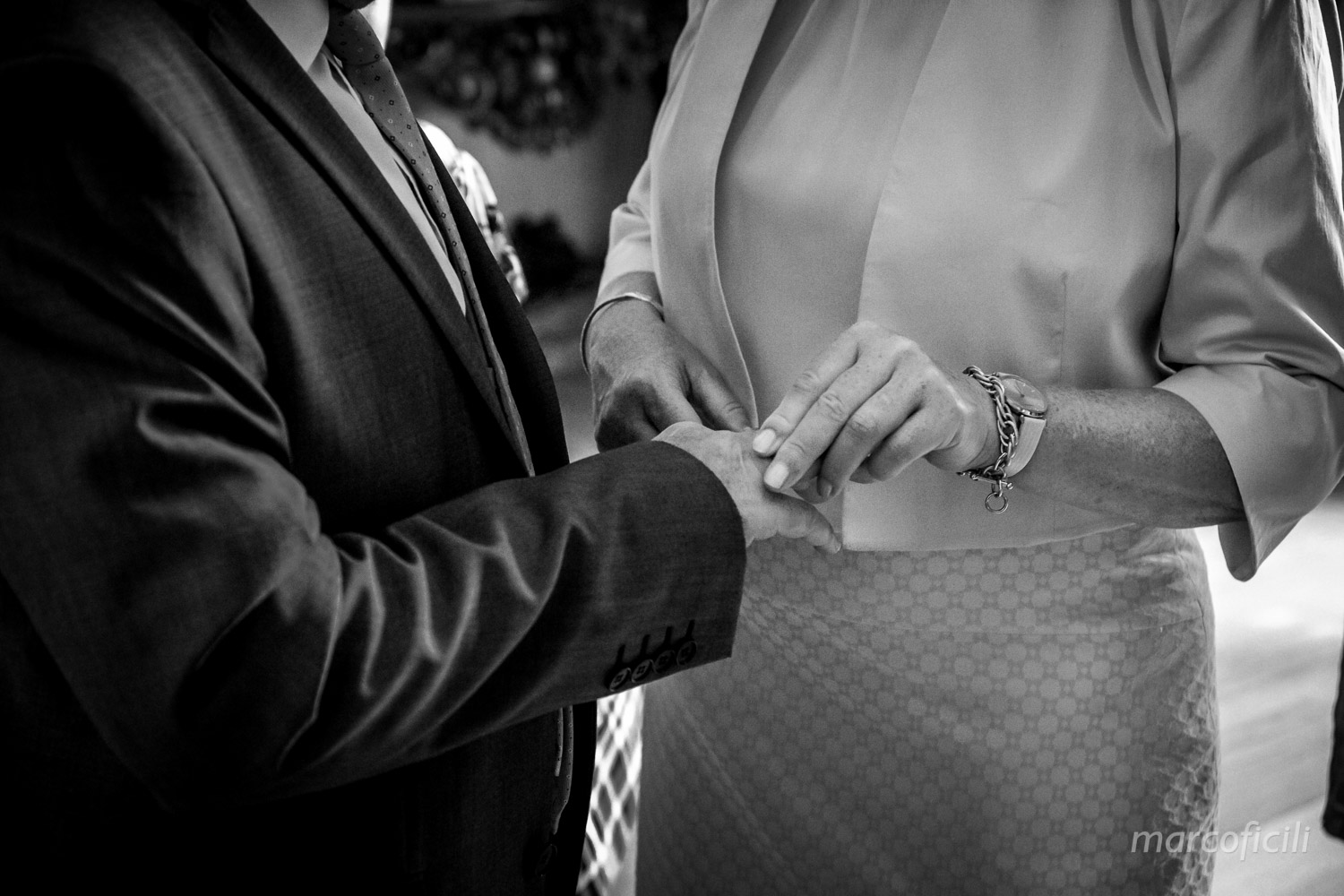 and after the civil ceremony, around Scicli with family and intimate friends.
Finally a wedding dinner with Sicilian tastes, small bouquets, candles for a unique setting, in the Georgian style !!!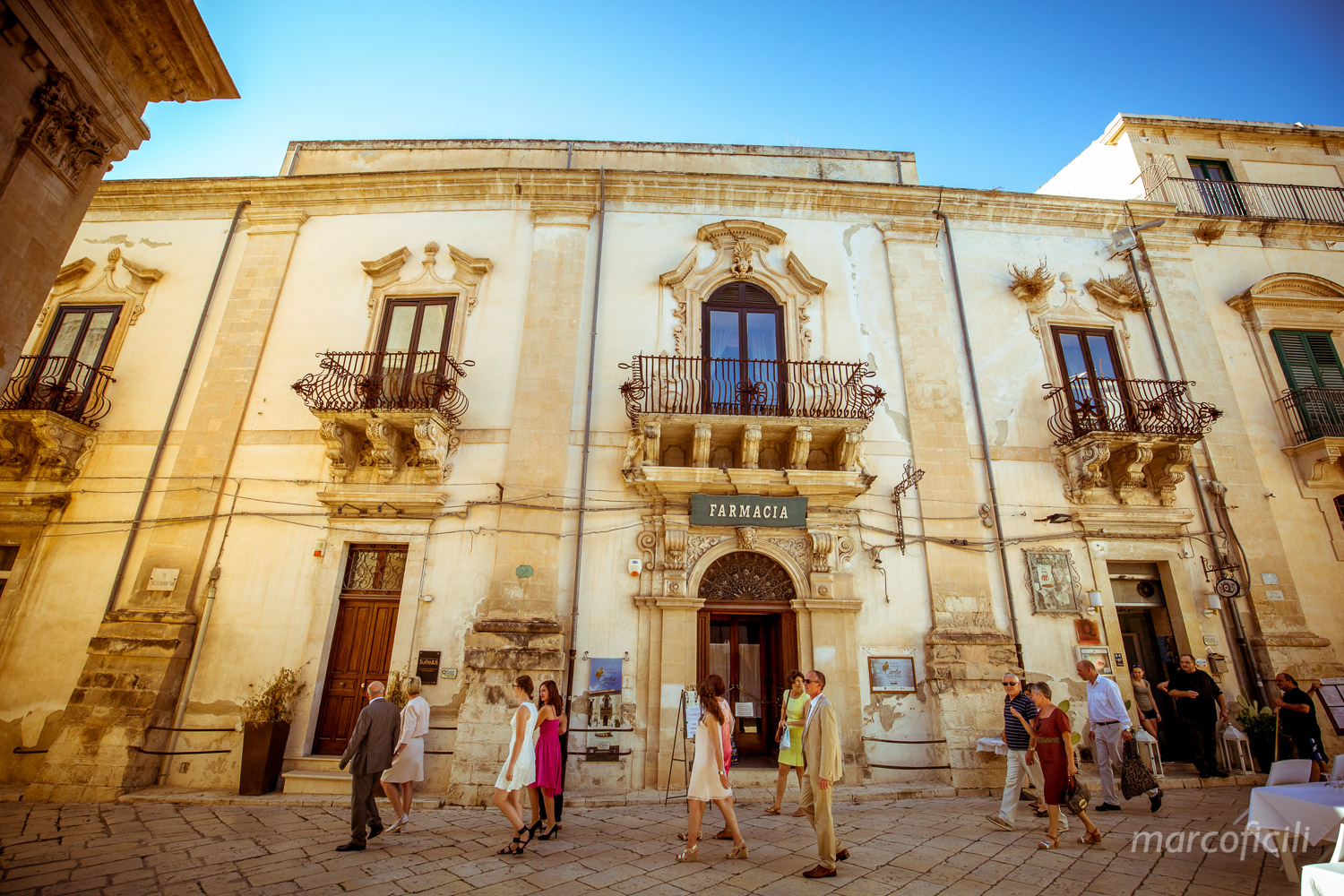 Wedding in Sicily organized by Fiocchi di Riso Wedding Planner & Event Design.
For your Wedding in Sicily: fiocchidiriso@gmail.com
Sabine Engel

Laura hat für uns die Hochzeit in Scicli organisiert. Sie hat ihre Arbeit und mit viel Liebe zu Detail gemacht. Sie ist jederzeit erreichbar und sehr kompetent mit ihren Vorschlägen. Wir können sie absolut weiter empfehlen